Dear JACKASS IDIOTS:
Just a word for the wise, mmmkay. This thing here?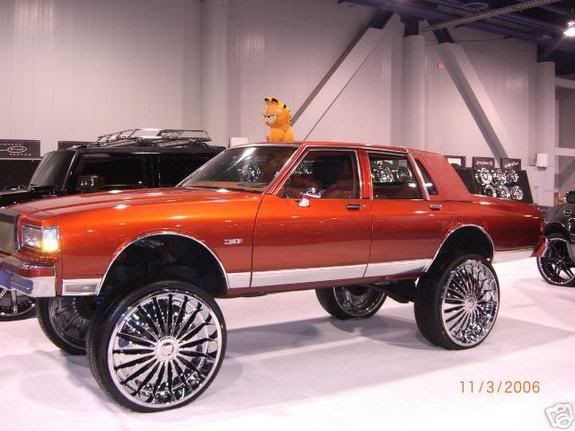 This thing? IS FUCKING STUPID.
Jesus tittyfucking christ, pull your heads out of your asses. That is quite possibly the STUPIDEST fucking thing I have ever seen. In what fucked up world does that seem even remotely attractive, or cool, or what? I mean, come on.
If I have to look at one more car like that, I may have to stab somebody in the taint.
Christ on a crutch!